After Tomas Berdych's loss to Xavier Malisse yesterday, The Daily Forehand reported that the number one seed was less than complimentary about the organisation of the Washington tournament in his presser. The top seed scolded the schedulers for the fact that he was given less than a 12 hour turnaround between his three-set evening third round match and his quarterfinal match the next day.
Though many may may say that he was simply making excuses, he really does have a valid point. At most tournaments on both the ATP and WTA tours, if a match is stopped by bad light then it is automatically the second match match on the next day to give the players an opporunity to rest. Regardless of whether they had played only one game that night or the match was one game away from finishing, the players are given that privilege. This makes the Washington organisers look even more foolish as it wasn't even a case of his night match being suspended - he was forced to play in two separate three-set matches in that period.
It was a similar story for Maria Sharapova last week when, after defeating Agnieszka Radwanska in the semi-finals of the Bank Of The West Classic in three sets, she too was forced to play her final against Victoria Azarenka the next day at noon. Sharapova was a shadow of herself and by the second set she was clearly drained, winning one solitary game and losing the last ten points of the match. Unlike Berdych however, Sharapova refused to use it as an excuse and stated that it is simply a consequence of being the tournament's highest-profile player.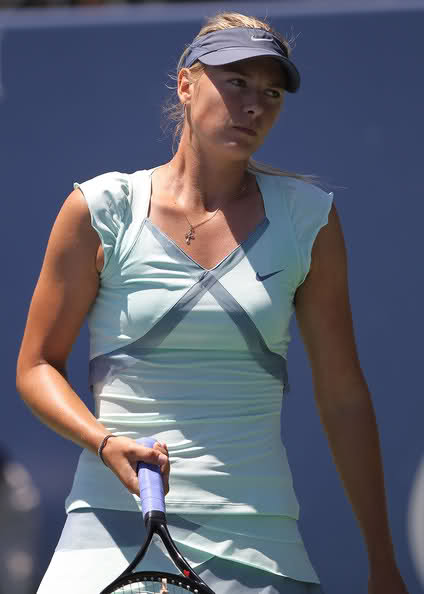 But is it? The best players shouldn't be punished for simply being better than the rest of the field. Plus, it isn't as if immediately after the match, the players can fall asleep for twelve hours and then appear on court the next day. So much goes on behind the scenes between matches; from speaking to the media to practising before and after matches.
I think it shows a lack of respect to the top players and it does give the edge to their opponents, robbing the top players of sleep as well as proper preparation time. However, things are only going to change if the players speak up directly to the organisers and make their concerns known. Start a revolution!
(Photos: Getty)

Related posts: