It has been a tough 18 months for Gilles Simon. After making his huge breakthrough and rising to his career high of 6, Simon began to struggle with the expectations and pressure of becoming a top player. He had become so used to 'hunting' down opponents and cunningly taking the very best apart that becoming the 'hunted' was a massive adjustment. He has had to face a lot of criticism about his game during that period, especially with many fans wrongly branding him a "pusher" and calling him too passive and as he tried to shake off the label he began to lose… Badly.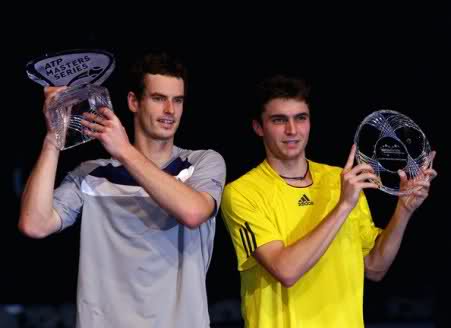 The grass season of 2009 saw him finally beginning to piece together some good form as her reached a career-best 4th round of Wimbledon before losing to Juan Carlos Ferrero. However, a new problem emerged as he was disgnosed with knee tendonitis. For the rest of the year he tried to play as much as he could, but his knee seemed to rebuff him every single time. The most significant example was the US Open third round against Ferrero where he was playing brilliant, smart and flowing tennis for a set and a half before re-injuring his knee and eventually hobbling off the court after being forced to retire.
2010 brought even more problems for the Frenchman as his knees became even worse and he was forced to sit out of both the Australian Open and Fench Open. Of course things are never that simple with the 25-year-old and he still managed to enter (and lose in) a handful of tournaments before eventually giving in and realising that rest was the only option.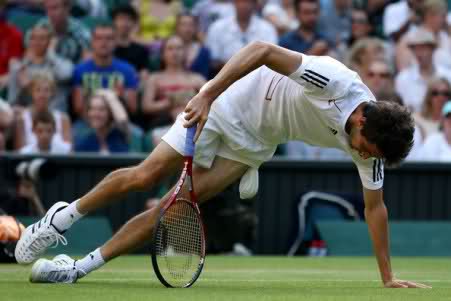 He came back at Eastbourne and has been streaky since, losing early in a few tournaments and looking decidedly pissed off as he rifled balls at walls and shouted at himself and his coach. This week seems like a turning point however, yesterday he defeated Andy Roddick to notch up his first top ten win since Cincinnati 2009. Roddick has admittedly been in poor form since his victory in Miami but more than anything it should serve as a desperately-needed morale and confidence booster for Simon.
As a massive fan of Gilles I am so excited to see him finally get such a good win. After what has happened with my other favourite player, Golovin, even I was beginning to question whether he would ever come back strongly. I've missed his mischevous and fun personality as well as the way he moves the ball around so well, redirects power, plays angles, varys his hit point and just his all-round on-court intelligence. It has been a long time coming and hopefully he will continue to push on and do even better in the coming weeks. His next match will be insanely difficult as he goes up against Nalbandian who has been in blistering form recently, but I believe!

No related posts.